October 7, 2016
Three Questions to Reveal an Institution's Culture and Values

HigherEdJobs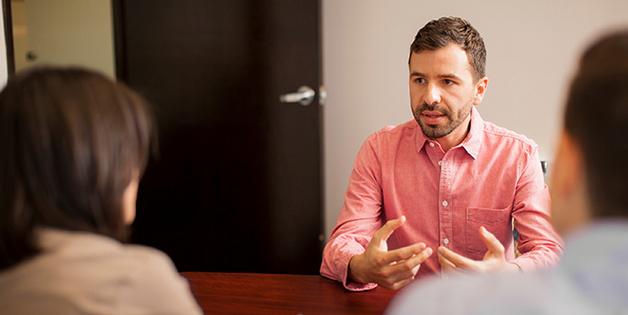 Talent evaluators, especially those in higher education, stress that the most important questions candidates need to ask should help them assess similarities and differences that are conceptual in nature.
"I really encourage people to find out about the cultures and the values of the organization," said Staci Sleigh-Layman, executive director of human resources at Central Washington University. "See if the search committee knows what their values are. See if the organization can articulate what they consider to be their top two values and how you expect an employee to illustrate those values to the customer or in the workplace."
The problem with explicitly asking "What are your institution's values?" or "What's the culture like here?" is that you're likely to get a scripted response from a strategic plan or from recruiting collateral that is sanitized and often indistinguishable from other institutions.
A better way to learn about culture and values is to appeal to a search committee's imagination by asking questions that immediately bring to mind something tangible or anecdotal, rather than a mission statement. Here are three back-door questions that you can ask during an interview to find out what the culture and values are really like:
What would make my supervisor pound the table?
A more practical visual than "What keeps you up at night?" this question makes the search committee think of something that matters most to the leadership of the institution. If the thought of a dean rapping on a desk elicits a quick, assertive response or a blithe attempt to recall such a scenario, that could tell you all you need to know about the values and the culture. If you find the reason petty, you probably couldn't work for the supervisor, but you may completely agree and want to solve your supervisor's problem.
What types of people are successful here? What types aren't?
When asked these questions, members of the search committee will immediately think of someone, not just some idealistic persona. Every institution has its all-star professor or that former administrator that just didn't fit in. Knowing which attributes are recognized and valued by an institution can help you determine if you can be, or want to be, like this person. A committee willing to describe other people's missteps or hoops to jump through may save you the trouble of learning for yourself. Also, asking this question presents you as a candidate genuinely interested in achieving success for the institution and not just achieving a job offer.
What surprises people most about working here?
Better than "Why do people like working here?" this question gets right to identifying distinctive qualities of the institution. If you were asked why people like you, your answer would probably be that you're friendly and easygoing, but what surprises people about you demands more. Remember, specificity builds credibility. If members of the search committee worked at other institutions, they will provide a comparison and a first-hand account of their experience. Other interpretations of this question will also allow the committee to refute misperceptions of the school's reputation or reveal the institution's secret sauce.
There are many more conventional interview questions candidates can ask, especially those related to process and expectations. "How do things get done here? How will I be evaluated? What is my supervisor's leadership style?" You can list your favorites in the comments section below.
However, to evaluate culture and values, you may need to get more creative. Remember to keep it conversational. An interview is not on exam with right or wrong answers. The questions you ask should have as much purpose as the answers you provide.
Article Topics

Job Search Advice
The objective of the job interview is to determine the right fit. You wouldn't have made it this far without having a resume or CV that is compatible with the job description, so the pivotal questions asked during the interview are the ones that glean more abstract information to find the perfect match.