February 8, 2021
What is a Veteran? Part I

HigherEdMilitary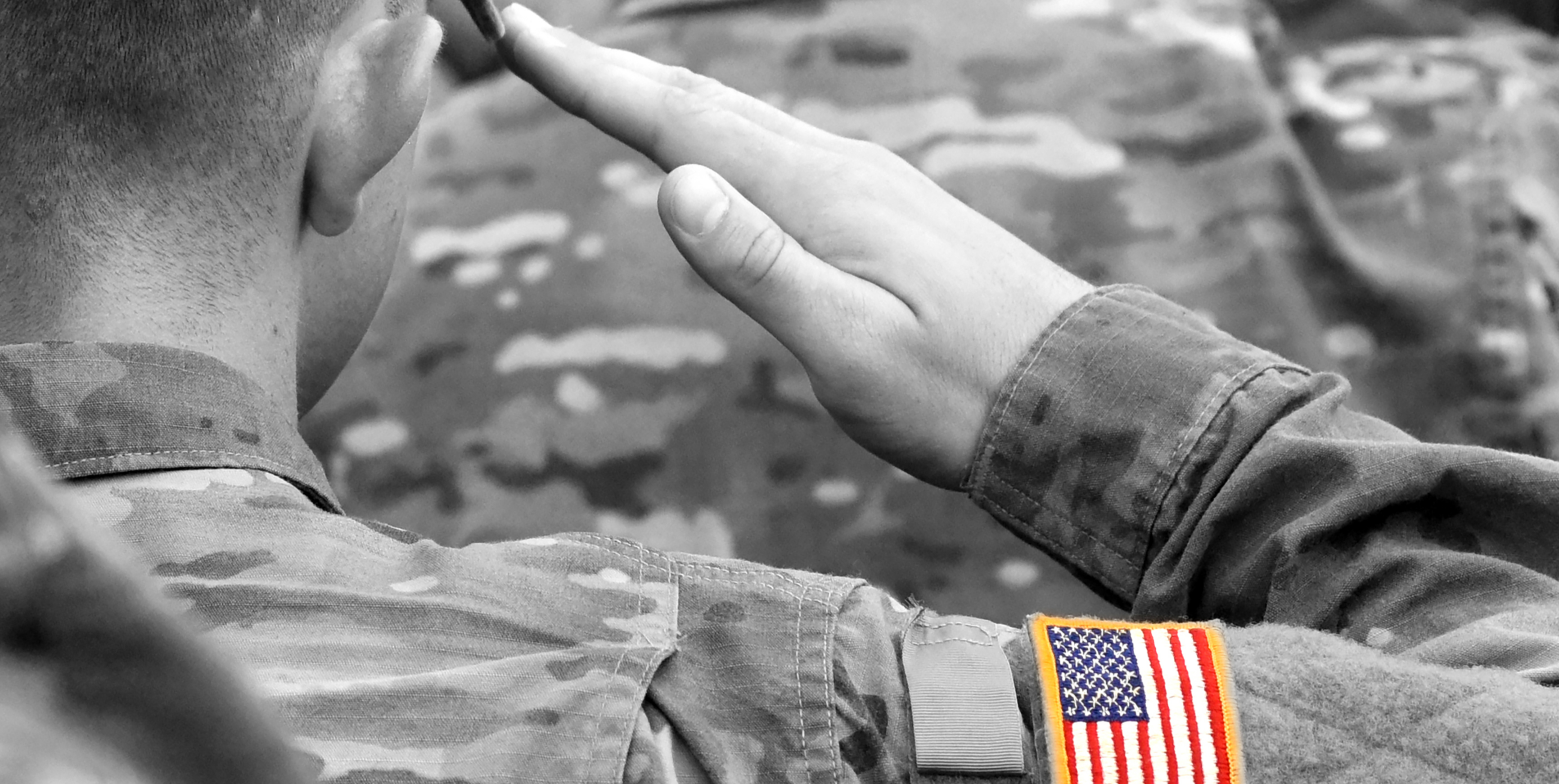 Bumble Dee/Shutterstock
When you hear that somebody is a veteran, what comes to mind? For many of us it is simply that the person served in the military. That is the extent of our awareness. But what does the term "veteran" really mean? What does this status entail? Within the classification of "veteran," there are many layers that make this a unique group with varying backgrounds and experiences.
There is extreme diversity in the experiences, background, and service among US military veterans, which we will work to explore further in future articles. With that noted, in this article we would like to specifically focus on the characteristics of active duty service compared to National Guard and Reserve, and cover how these differences may impact our veterans as they pursue higher education. We believe that a strong understanding of this basic information will equip higher education professionals to work more effectively with student veterans.
There are key differences when it comes to active duty, Reserve, or National Guard uniformed service. While there are many similarities, such as voluntary service and similar vulnerability to deployment, there are significant variations in experience and the education benefits earned which are important when discussing service in the context of higher education. To better understand these differences, we will break down some general characteristics of what service entails in each of these three military components.
Active Duty - Service in an active duty component of the uniformed services is a full-time job for a designated amount of time per a contract agreement upon enlistment. Typically, this term is four or six years in duration. Throughout this contract obligation, service members are expected to dedicate all of their working time to their military career specialty and are reimbursed as a full-time employee of the federal government. This reimbursement covers benefits such as housing and subsistence. Typically, service members in the active duty component are subject to more mobilizations and deployments throughout their careers because of the full-time nature of their obligations. Once honorably separated after at least 36 months of service, active duty veterans are provided full benefits under the Post-9/11 GI Bill.
Reserve - There are five reserve components of the uniformed services including: Army, Navy, Air Force, Marines, and Coast Guard (yes, them too...). These services are typically intended to provide and maintain trained units and individuals to provide support for their active duty counterparts. This support includes augmenting traditionally active duty roles and deployments overseas. Reservists are required to, at minimum, train one weekend a month as well as two weeks a year in order to maintain this readiness. However, many reservists are required to undergo much more vigorous annual training schedules to maintain their competency and fulfil their obligation. Like active duty, reservists typically enlist for terms of four or six years, however they are only compensated for time served in uniform. Almost all reservists are required to maintain additional full-time obligations to their civilian careers or academic studies. Reservists may access Post-9/11 GI Bill benefits at any time throughout their career, however they will only receive 100 percent of this benefit with 36 months of federal service in active training status or with deployments.
National Guard - This service component is similar to the Reserve in many ways, a key exception being that the National Guard is a shared service with both the federal and state government. This means that their chain of command while in service involves both their host service (Army or Air Force) and the Governor of their respective states. This allows the National Guard to act in times of state emergencies, perform support to law enforcement, and be a ready reserve for the Governor in enacting strategic initiatives such as the recent COVID-19 response in many states. Guard members are fully qualified in their military career fields, and traditionally train one weekend a month as well as two weeks a year - though like the Reserve, there can be significantly more annual commitment to maintain readiness and competency. Guard members typically enlist for terms of four or six years. They are only compensated for time served in uniform. Almost all guard members are required to maintain additional full-time obligations to their civilian careers or academic studies. One major difference between the National Guard and Reserve is that their primary role is service to their state - which means that most Guard members do not accrue time in federal service unless deployed, versus any time they are in uniform. This leads to many members of the National Guard not qualifying for Post-9/11 benefits, with few achieving 100 percent of these benefits without 36 months of deployed or federalized service. To rectify this, many states offer educational benefits to actively drilling guard members. These benefits are vastly different depending on the state in which the member is serving.
Having highlighted the different components of military service, it is important to consider how knowledge of these variations can be applied while working with veterans in higher education. Below are some important considerations to keep in mind. Please know there are exceptions in each case, but the characterizations below will apply to the majority of students.
Age
As noted, National Guard members and reservists are able to attend school while they fulfill their military requirement. Their military service is not a full-time commitment and they can also actively work a civilian job or attend school while serving their enlistment term. Consequently, many individuals enlist in the military and enroll in college around the same time. Often, this is right after high school. As a result, you will encounter many reservists that are traditional college-aged (18-22). While these individuals have the unique experience of military service, they will often have many other demographic similarities to their traditional student peers.
Active duty members, on the other hand, typically complete a minimum of four years of service before enrolling in college as a full-time student. As a result, active-duty veterans will typically be older than traditional learners. Not only do they come in with unique backgrounds and experiences, but the difference in age can potentially increase the sense of alienation these students feel when immersed among younger classmates. It is important for faculty to keep this in mind while working with these students. There is no need to single them out-- in fact this would be detrimental-- but it would be beneficial to make sure older student veterans are actively participating and welcomed in class. Another consideration is that because they are non-traditional students, many active-duty veterans may also have spouses and children. They are balancing their academics with the needs of their family. There may be times when reasonable accommodations can greatly support these adult learners.
Education Benefits
Active-duty veterans who have honorably served for 36 months are eligible for 100 percent of the Post 9/11 GI Bill to fund their schooling. This benefit pays up 100 percent of tuition and books at most public universities and up to that amount at private universities. Some private universities also offer Yellow Ribbon incentives, which will pay for any tuition not covered by the previous benefit - making the student's tuition essentially free. Additionally, the Post 9/11 GI Bill awards students a living stipend each month for rent and other expenses. In contrast, significant proportions of National Guard members and reservists are not eligible for 100 percent of the GI Bill or Yellow Ribbon benefits due to the service requirements for these benefits. They often have to rely on outside funding sources (including widely variable state benefits if they are in the Guard) and loans to pay for their education. This leads to many of these student veterans experiencing similar financial stress as their traditional peers when attending school full-time. Due to these factors, it is important to bear in mind that active-duty veterans often enjoy a heightened level of financial security compared to reservists.
Military Conflicts While in School
Another key distinction is that National Guard members and reservists have military obligations that can potentially conflict with school. In certain cases, service members know well in advance when they will have these obligations, such as monthly drills and annual training. In other instances, the need can arise suddenly and unexpectedly. A recent example of this is when thousands of National Guard members found out on short notice that they would need to deploy to Washington D.C. for the 2021 presidential inauguration. This admittedly can be a challenge to navigate, which is why both students and faculty need to take ownership of the student's success and work together to find creative solutions to continuing their education. It is the responsibility of students to proactively communicate with faculty and let them know when their military commitments are scheduled, and when activations occur. It is the responsibility of faculty to develop a plan with these students and help them get caught up when they return from their military obligation. The mental strain of possible, impending activation should also be considered. In addition to the logistical challenge of missing class, Guard and Reserve students may experience stress if they think their schooling will be interrupted. Faculty and staff should be sensitive to this when it occurs.
The case of active duty veterans is completely different. They have completed their time in the military and are completely separated when they start school. As a result, they will not need to attend drill, be deployed or participate in any other military activities while attending college. They can solely focus on school without the possible scheduling conflict of military obligations.
Conclusion
So, what does this mean? Simply stated, the term veteran is extremely broad. There are significant, specific differences within this group, including active duty, Guard, and Reserve. It is important for higher education professionals to realize that educational benefits for veterans can be vastly different based on their chosen service and being fluent in these differences can make a huge impact on the student veteran experience. Additionally, keep in mind that many veterans may be older students facing challenges with acclimation into traditional education, and many others may be continuing to serve. In order to best serve these veterans, we must approach each student as an individual, as the needs of one is often not the same as his or her peers. If we do this, we can build trust, rapport, and better meet the needs of these students and this community.

Further Reading: What is a Veteran? Part II
Article Topics