February 16, 2021
COVID-19, Student Veterans, and Mental Health

HigherEdMilitary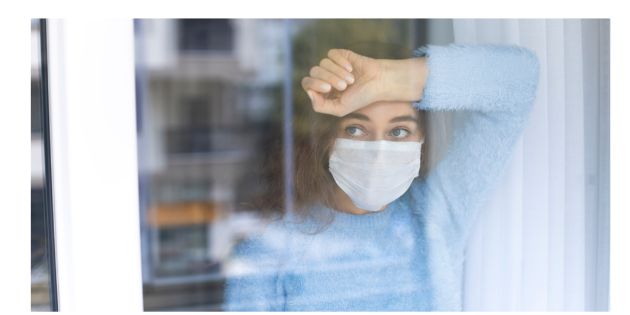 Ahmet Misirligul/Shutterstock
The question has been posed: is the mental health of student veterans a higher concern now because of the effects of COVID-19, and if so, what can we do? The answer to the first question is; no more than it is for civilian students. There is a rightful concern about student veterans' mental health in the midst of this pandemic, with people pointing to the suicide rates among veterans. However, it should be noted that suicide rates are on the rise across all demographics in this country. While student veterans face many challenges as they transition from military to academic life, they also have one unique protective factor: the student veteran community. And whatever institutions and organizations can do to enrich and sustain the veteran and military family community on their campuses, only improves the mental health of the entire community.
With the pandemic raging through our campuses and communities we all, civilian and veteran alike, are being exposed to a collective traumatic event. A collective trauma is a catastrophic event that significantly alters the basic fabric of society. It shatters our individual and collective world view. In many respects, veterans have survived a similar experience when they transition from military culture to the "new normal" of student and civilian life. The process of working through this is comparable in both individual trauma and collective trauma. The first step is to acknowledge and accept that the event was traumatic and that we are changed by it. Student veterans frequently admit that the transition from military society to civilian culture is much more difficult than anything they experienced in their service. As one veteran noted, "Transitioning from military to veteran status is not an event, but a process. And part of that process is accepting that you can never be a civilian again."
In this process there is a period of grief, loss, and letting go of the "old normal" and defining the new normal of "veteran." How often have we heard veterans lament that they wished they had "stayed in" or dreamed of returning to active duty? The struggle to create and integrate a different identity is a difficult one. In the civilian world, in the midst of COVID-19, we are all grieving the loss of "how life used to be." Like the new veteran, the civilian world will need to wrestle with the fact that they are now "veterans" of COVID-19 war. They will have to embrace the idea that they can never return to who they were prior to the pandemic. And there is grief and loss in that journey.
Out of this grieving process comes a redefinition of who we are, both individually and collectively. One of the anchors in this journey, for student veterans, is their sense of service and the desire to be a part of something larger than themselves. In this way, student veterans actually can be of help to the mental well-being of the civilian community. We are isolated in a world of Zoom classrooms and meetings that cannot take the place of human contact but having a "mission" goes a long way in giving our lives meaning and purpose.
Research has clearly demonstrated that isolation is the breeding ground where mental health issues grow. On the flip side, a healthy social support system can sustain us through all kinds of adversity. Being a part of the student veteran community on campus can literally be a life saver, even if it is done remotely.
To that end, we need to not just concern ourselves with the mental health issues of student veterans, but also consider the strengths they bring to the table. They have experienced significant transitions and changes in their lives, and those who use the resources afforded them on our campuses, have fared well. We know that the stronger the alliances between the student veterans, faculty, and staff the more all of us thrive. The final step in recovering from collective trauma is the culmination of finding meaning in the events that allows us, as a group, to redefine who we are and where we are going. Student veterans have an important role in that transformation.
Article Topics