March 9, 2021
Connecting Military-Connected Communities on Campus

HigherEdMilitary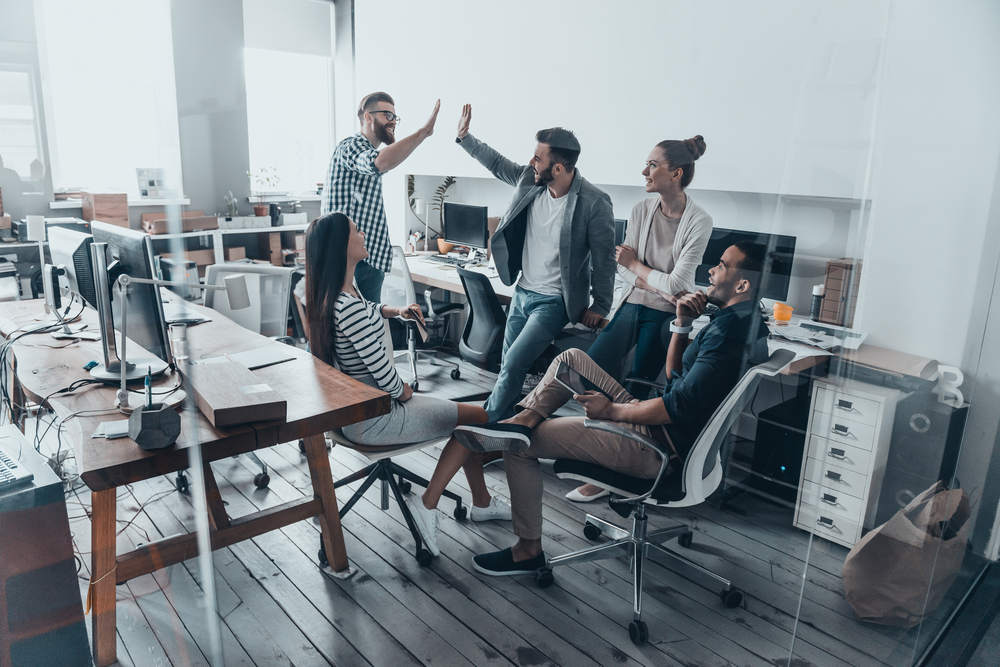 G-Stock Studio/Shutterstock
The consensus from the panel highlighted the need for serving military-connected individuals across campus to become a part of larger diversity, equity, and inclusion institutional initiatives. These initiatives, as DA Graham, interim vice provost of diversity, equity, inclusion, and belonging at the University of Kansas and U.S. Navy Veteran asserted, should work to address and highlight the intersectionality of student veterans. Meghan Pifer, associate professor of higher education administration and associate director of the master educator course at the University of Louisville, also affirmed that efforts should be focused on serving the whole campus in its entirety. Pifer remains optimistic that now is a prime time to re-envision higher education and part of that re-envisioning includes how student veterans are served by our institutions.
Whether you are a veteran, military-affiliated, or a non-veteran working in higher education, there are various challenges and opportunities. For non-veterans serving student veterans in higher education, Marjorie Morrison, interim executive director of Cuyahoga Community College's Veteran Services Initiative and director of the Veterans Education Access Program, emphasized that a key to success is acknowledging and being true to who you are in your work. She is proud to encourage student veterans and assist them through various services her office provides in order for them to "complete their mission" and earn their degree. For veterans working in higher education, Graham discussed the use of military language and phrases one may be using in conversations with co-workers and students. Graham advised being mindful of terms and phrases like 'boots on the ground,' 'in the trenches,' or other military slang that may not always transfer with positive connotations.
The panel addressed how important the language we use is when seeking to connect military-connected communities on campus. A common phrase that circulates in marketing and information shared on student veterans in higher education is 'military-friendly.' The panel addressed that being 'military-friendly' should be considered an honor, and the distinction should be honored, with focused efforts to live up to the distinction beyond simply a label for promotion. Institutions looking to live up to the distinction of 'military-friendly' should consider not only how student veterans are treated on campus, but also how accessible their websites are and what their websites say, and how the families of student veterans are acknowledged by the institution and its services.
Each panelist was asked to provide their answer to the question: What is your top action item on what university personnel need to do to increase engagement of military-connected communities across campus?
Pifer: "Incorporate military-connected communities into your professional learning routines and continuous improvement cycles; begin with a commitment to immediate small steps such as seeking out relevant existing institutional data, requesting to observe an ROTC class or event, introducing yourself to one military-connected person and asking about their experiences on campus, and identifying one way your office can proactively support military-connected communities within its mission and purpose."
Graham: "We need to stop saying 'Thank you for your service'. 'Thank you for your service' is almost dismissive of our soldiers and vets. They fought and were hurt and watched friends and brothers/sisters die to protect our country, or to help another country, but people walk by them and say one sentence and move on. So, what do you say instead? You start a conversation with us. You ask us how we are, if we need help, if there is something you could do to help us in that moment. You can even ask us what happened. Don't ask us if we killed someone, but maybe ask if we have a story to share. A lot of us want to share what happened, but we just don't know how."
Morrison: "My action item for all university personnel is to be actively person centric. Students are students first -- a student who used to serve in the military, a student who is a reservist, a student who has a spouse or a parent in the military. In extending the respect to the student as a person first, we automatically remind ourselves that not every veteran/military connected individual is the same. Certainly, not everyone has PTSD. Instructors need to be sensitive to possible triggers -- but they should be sensitive to triggers for ALL students. Those who have served often do NOT want to be the poster child for the military -- a person-centric approach recognizes that and respects the individual contributions without forcing the "veteran" opinion. A second action item would be appreciation. While we certainly need to thank those who served, we are not expressing this in every interaction, as that would become awkward. However, small things can be very meaningful. A shout-out for each military branch on its "birthday" lets students know that military service is valued. I also send the same greeting to employees in the college who have served."
Concluding the panel, Pifer noted that the seemingly overwhelming amount of change many professionals serving student veterans in higher education are seeking can be achieved by taking one action at a time, no matter how small that action is.
Article Topics
The military-connected community on campus is increasingly diverse and often branches out beyond the campus veterans resource center. To connect and serve the military-connected faculty, staff, and student communities on campus this panel, held at the 2021 NASPA Virtual Symposium on Military-Connected Students, brought together three higher education professionals currently serving military-connected individuals on campus in a variety of capacities. The panelists shared their best practices in connecting the military community across departments, offices, professions, and students.