What is a Veteran? Part II

HigherEdMilitary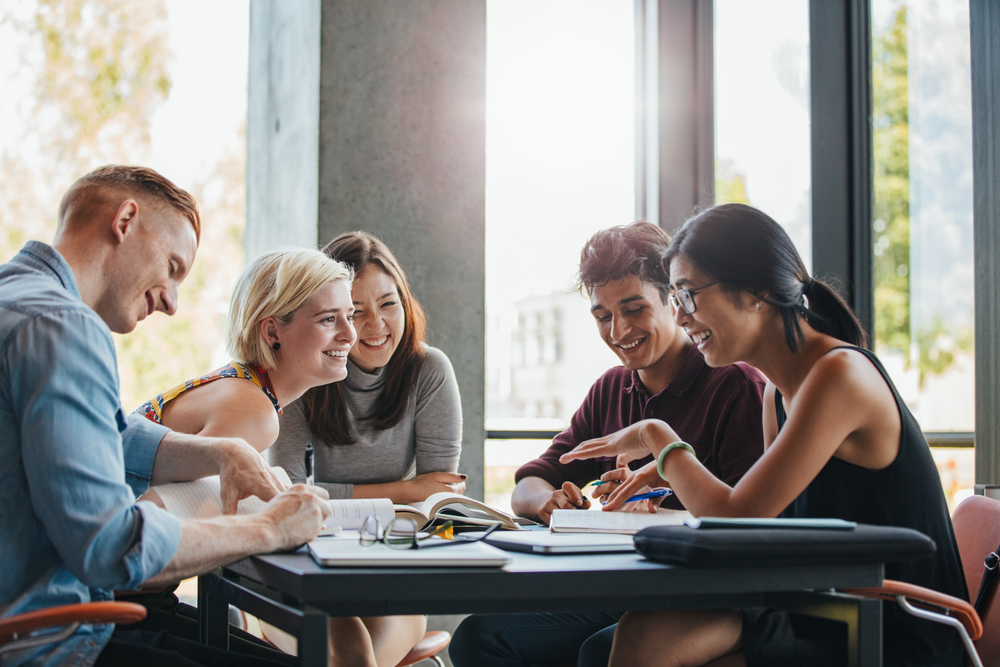 Jacob Lund/Shutterstock
March 22, 2021
When we think about veterans, what comes to mind? Often, we think of the stereotypical weather-beaten individual with the thousand-yard stare who stands up for freedom and the American way. You may think of the battle hardened or broken service members who fit the mold we see on television or in the media. Simply stated, there is no single profile that accurately encapsulates the American Veteran. The truth is that veterans who enlisted to serve after September 11, 2001 are the most diverse workforce in the United States - representing all backgrounds, regions, races, religions, and orientations. This diversity is considered to be one of the great strengths of both our nation and its military, however this diversity is often unintentionally overlooked in favor of a more stereotypical perception of what a service member should be. In higher education, it is critically important to be aware of this information in order to avoid missteps that can result from these stereotypes and misconceptions. For that reason, this article will specifically focus on dispelling four of the more frequent misperceptions about the individuals that comprise our military.
As mentioned, the United States military is the most diverse workforce in the country. Ethnicity is one clear area of diversity. In fact, among active duty service members, only 52.1 percent of service members identify as "white", with 16.7 percent of service members identifying as Hispanic and Latino and 17.2 percent of service members identifying as black or African American.* Members of traditional "minority" groups are represented at higher rates in the military than the general population when referencing 2019 U.S. Census data. With this diversity comes the potential for additional needs unique to every Soldier, Sailor, Airman, or Marine.
Additionally, while the military has long been considered a male-dominated career field, these numbers have been progressively changing to include greater representation of females. Among Active Duty forces only 83.1 percent of service members remain male, while in the reserve this number has decreased to 79.4 percent.* This greater inclusion of females involves all military specialties - including combat arms - leading to even further diversity among veterans when considering the quality and nature of their service. Consequently, the military and higher education institutions must continue to improve the support offered to female veterans who have --in large part-- been an overlooked group for many years.
Another common misperception is that veterans are more traditional in their values and right-leaning or conservative in their political leanings. Contrary to this perception, the Pew Research Center recently published a study showing nearly 40 percent of veterans identify as politically liberal in their ideals. Additionally, a 2009 study by the Defense Equal Opportunity Management Institute (DEOMI) found that 25.5 percent of military personnel surveyed (N=5952) identified as having no religious preference. While still a minority in these beliefs, it is important to engage veterans on an individual level to determine their own ideals and values.
Finally, there is often a perception that veterans may be uneducated prior to joining the service, or that they may undervalue higher education. Both of these views are demonstrably false. 31.2 percent of active duty service members hold an Associate's Degree, or higher, showing the commitment of many to education either before or during their terms of service.* Additionally, student veterans are more likely to enroll in and complete an Associate's Degree, or higher, than their non-veteran peers once their service is complete, with the majority of veterans listing access to higher education benefits as a primary factor in their choice to enlist in the military. With that being said, attainment of these degrees can often take the veteran student longer than a traditional student, as they may face additional hurdles common in older learners such as support of families, professional careers, as well as a higher likelihood of being the first in their families to seek higher education. It is critically important that we also consider these factors when working with and supporting our veterans in the attainment of a college education.
Given these misconceptions of our service members, it is important for faculty and staff in higher education to recognize that generalizing a veteran based on stereotypes can be misleading and can easily alienate those who don't fit a preconceived mold. Each service member is unique in their background, values, and beliefs, and we must approach each student as an individual if we are to provide them with the best possible educational experience and transition to civilian life.
*Demographic statistics and percentages from this article are sourced from Military OneSource 2019 Demographics, Chapter 2 and Chapter 3.
Further Reading:
What is a Veteran? Part I
Article Topics