May 17, 2021
Dispelling Misconceptions of Military Experience

HigherEdMilitary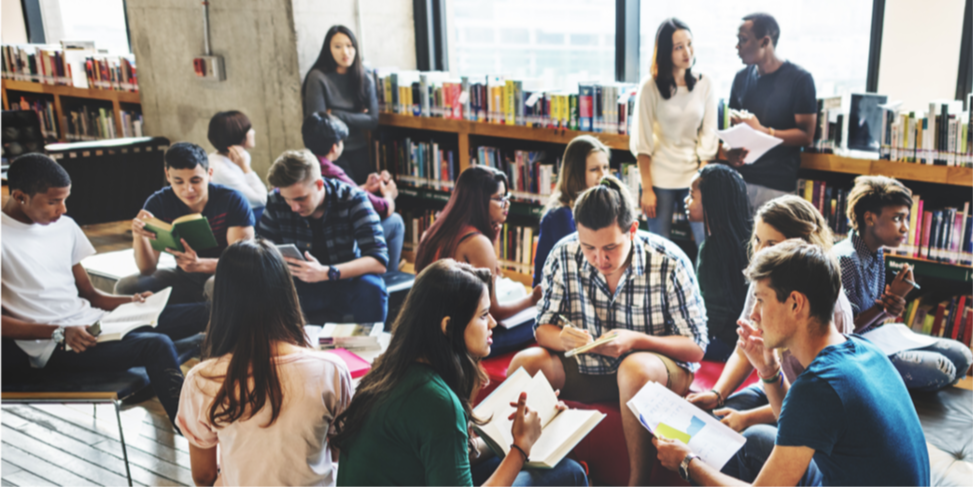 Rawpixel.com/Shutterstock
Our article series has aimed to describe some of the primary differences among our nation's veterans. What is a Veteran? Part I focused on the differences of service between the active duty, National Guard, and Reserves components of our country's military. What is a Veteran? Part II illuminated the demographic diversity among servicemembers. This final article in the series will hone in on some notable differences in the experiences veterans have while serving. Like the first two articles, here we hope to dispel some of the most common misperceptions that are present in higher education institutions.
Combat Experience
One common perception of veterans is that they have deployed and fought in the service of our country. While this is true for the majority of active duty soldiers, sailors, airmen, and marines - many with multiple tours - there is a significant number of veterans who are never called to serve overseas throughout their terms of enlistment. Even among those who deploy, the vast majority of veterans are never required to see combat, discharge their weapon, or directly encounter the enemy - with only 28 percent serving in combat arms. Simply stated, there are many occupational specialties within the military that do not result in direct armed conflict with the enemy. The experiences of these deployments are very different for each veteran, which needs to be considered when discussing characteristics of an individual's service.
Military Trauma
As noted, always remember that the experience of each service member is different. They serve in different branches. They are stationed in different cities and regions. They serve for varying lengths of time and in different capacities. Some are deployed while others complete their service entirely stateside. If deployed, some servicemembers never see a battlefield while others experience intense combat. There are a few key assumptions to avoid when considering possible trauma resulting from military service. For one, do not assume that all veterans have experienced trauma while in the military. Just like our general population, some individuals have experienced extreme trauma while others have experienced none. Additionally, trauma can be caused by many different experiences while in the military, and is not strictly limited to combat and the violence that can result during war. Lastly, do not automatically attribute a student's mental health struggles to their military service. Again, just like the general population, veterans may have challenging life circumstances, or preexisting mental health concerns, which are completely unrelated to their time in the military. They may also struggle with reacclimating to civilian life and less rigid expectations. It is critically important that we work to recognize these mental health concerns for what they are, versus assigning an uninformed label of post-traumatic stress. This could lead to the veteran not getting the support they need as well as impact their abilities to be successful.
Simply being a veteran does not automatically mean an individual bears the burden of trauma. Approach your student veterans like any other student. If you observe behavior that warrants an intervention and support, reach out to the student. In those instances, it is very possible that the student veteran would benefit from counseling or academic accommodations.
Mission and Purpose
Military service, in its most ideal form, is a meritocracy which values contributions to the mission and team. While some think the military's sole purpose is combat-based, the reality is that this mission extends beyond trying to "break things and kill people," as suggested by former Arkansas governor Mike Huckabee. Humanitarian outreach, crisis relief, and disaster response are a few of the additional functions served by the military that extend beyond fighting battles.
To accomplish these missions the military relies on specialists in the fields of logistics, medical care, maintenance, and information technology (among many others) as well as the traditional warfighter to accomplish this mission. Our military is comprised of a diverse group of individuals with a wide variety of experience, expertise, and backgrounds that all contribute to meet the demands of their nation throughout the course of their service. All contribute in different ways, and this diversity is necessary to complete the mission. In higher education we must likewise understand and value this diversity as we work to provide better services to our veterans - which starts with identifying and breaking down the stereotype of who and what a veteran should be.
Conclusion
The possible circumstances surrounding military service are vast. The contrast in experiences will often be extreme servicemember to servicemember. For this reason, higher education professionals need to avoid generalizations and get to know student veterans on an individual basis. Despite the many differences among the student veterans at our institutions, there is one important commonality. They served their country, earned the right to their education benefits, and deserve the utmost respect and sincere support as they complete their academic journey.
Article Topics