July 25, 2021
6 Reasons Your Veteran Hiring Process is Broken

HigherEdMilitary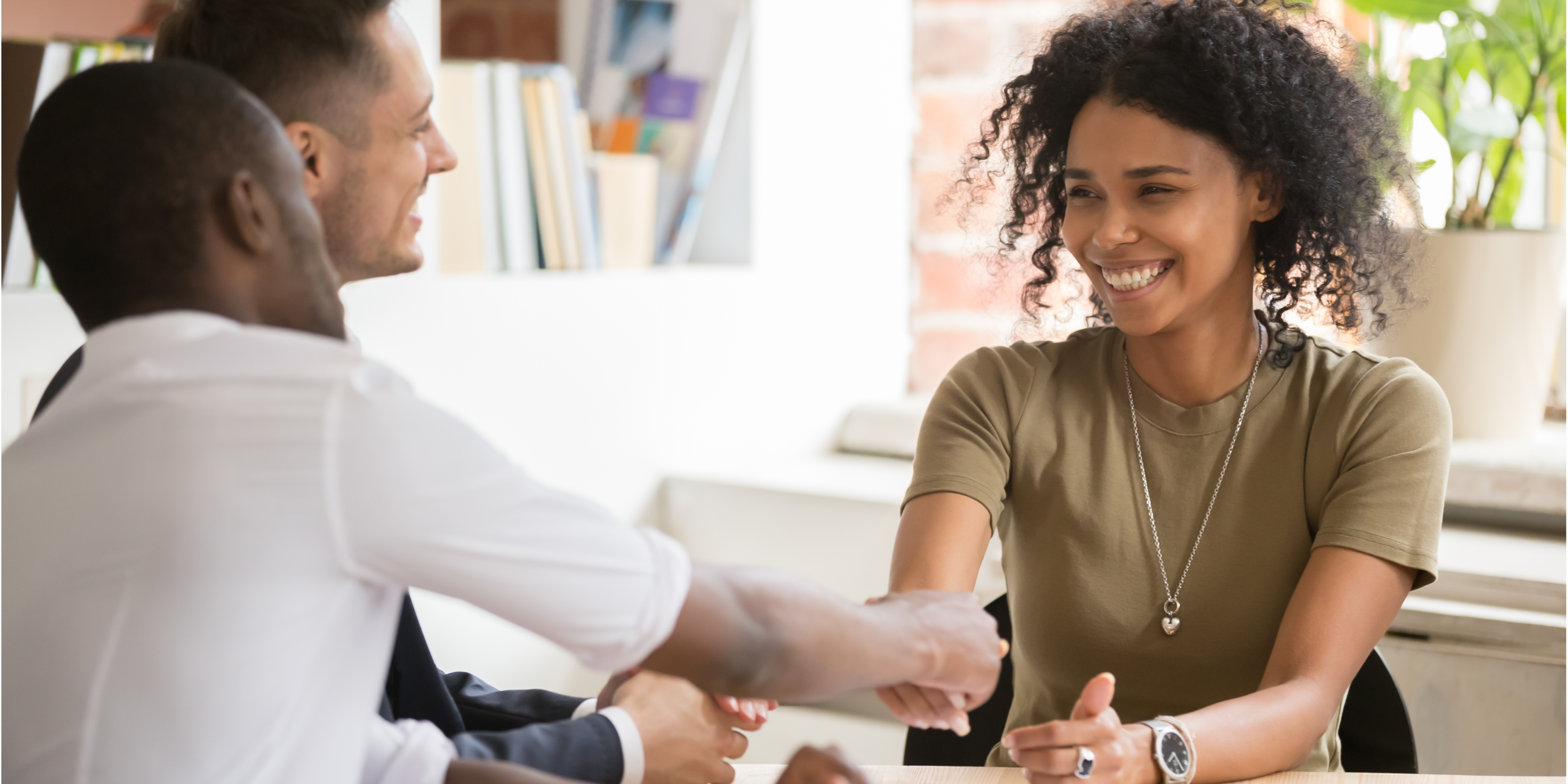 fizkes/Shutterstock
Although everyone says they want to hire more veterans -- vets are generally seen as more reliable, dependable, and better leaders -- very few employers, higher education included, have set up the systems, processes, and mindsets to effectively hire veterans into the right positions.
In honor of National Hire A Veteran Day (July 25), here are six ways employers make the hiring process harder on both themselves and veterans than it needs to be.
Your Hiring Processes Aren't Military-Inclusive
If you want to hire more veterans, simply say so in your ads.
Brandi McBride, a recruiter for grocery distributor SpartanNash and an Air Force veteran, recommends using "military-friendly" since a lot of service members don't always identify with the term "veteran" (perhaps they are National Guard or Reservists, or they think veterans have to be enrolled in the VA or have been deployed).
"Just say, 'Military-connected individuals are encouraged to apply,'" she said.
She also recommends employers have a veteran on their HR staff or hiring team. This person can act as a sort of military translator, reviewing veterans' resumes for military terms or acronyms civilian recruiters don't understand.
You should also have a veteran-inclusive page on your institution's website that demonstrates and explains policies and programs that are military-friendly. For example, perhaps during military deployments you will make up the difference in employees' salaries or keep their family on health insurance.
Finally, for employers who are really invested in hiring a veteran for a particular position, consider including that position's MOS (Military Occupational Specialty) in the job posting itself.
You Don't Understand Military Culture or Language
For example, recruits are trained from the very first day of boot camp to say "Yes ma'am" and "No sir" to both civilians and officers. This is drilled into their heads at every opportunity, with significant consequences if they forget.
If during an interview a veteran answers all your questions like they're talking to your grandmother or the President, don't be offended or surprised. Instead, understand that it's a show of respect and part of military culture. It's fine to say, "Please, call me Bob" (just don't be surprised if they struggle with it at first).
If you think all military members shoot guns or don't know the difference between the Coast Guard and the Navy, Psycharmor offers some great, free training videos that explain military culture to civilians -- 15 Things Military Veterans Want You To Know is a great starting place.
You See Veterans as Stereotypes
Speaking of military culture, many recruiters and hiring managers may have preconceived notions about who military veterans are, what they look like, and how they've experienced the world.
"A lot of [hiring managers] see a young white man" when they think of a veteran, said McBride. "They think that they're going to be right out of the military, that they're going to be 20 years old, and that everybody shoots a weapon, and takes orders."
Not many people know that the U.S. military almost exactly reflects the racial makeup of the U.S., or that women are one of the fastest-growing demographics of service members (Pew Research Center). In fact, many women veterans are more experienced in leadership than their non-military counterparts.
Employers also need to realize there's a considerable hiring pool of experience in senior non-commissioned officers (NCOs) and officers who have 20-plus years of service in all sorts of fields, and not overlook them for leadership positions.
Bottom line: if you're looking for young, male veterans to just show up and do what they're told, you're missing out on a huge opportunity to hire your next generation of diverse, highly-skilled leaders.
Your Networking Strategies Are Outdated
Every community has organizations, both government-sponsored and nonprofits, that work to support veterans. These organizations can be an excellent resource for employers looking for talent.
Reach out and offer to host a networking event on-campus at your institution or off-campus at a trendy bar.
McBride says many employers think the best place to find veterans is at a VFW or a government building, but those places are often cold, outdated, and unwelcoming -- not exactly a great environment for discovering your next great leader.
"[Hold your event] at a cool place where the transitioning veteran can kind of see what you're like and that this is what businesses do for happy hour," she said.
You Don't See the Whole Picture
Veterans aren't like other candidates.
They have experience working with multi-million dollar weapons systems. They've traveled overseas, interacting with different cultures and work styles. They have a deep understanding of teamwork, leadership, and the value of a strong work ethic.
However, only 18 percent of them have a bachelor's degree.
If your job description requires a bachelor's degree, and a veteran's resume says she was a sergeant first class with twenty years of experience, I can guarantee you this person has the potential to be an incredible candidate -- even if she doesn't yet have the actual degree.
Give her the interview and find out more about her.
McBride says she spends a lot of time encouraging veterans to apply for jobs even if they don't precisely meet the qualifications -- but not everyone has gotten that message.
You're Not Hiring Student Veterans as Interns
Companies have long known that one of the best investments they can make is hiring young people early in their careers, and then develop them into leaders.
You should expand your intern program and make sure you're connected with your institution's Student Veterans of America (SVA) chapter.
A great way to give back is to host networking events for these students to practice interviewing and networking in the civilian world.
It's a win-win situation, since you get early access to some of the most talented, experienced, and professional students on campus!
Reviewing your hiring process to make it more veteran-inclusive doesn't have to be time-consuming or expensive -- it just has to be thoughtful. The investment can pay dividends for the success and culture of your institution for years to come.
Article Topics