August 30, 2021
Military-Speak Is a Foreign Language to Hiring Managers

HigherEdMilitary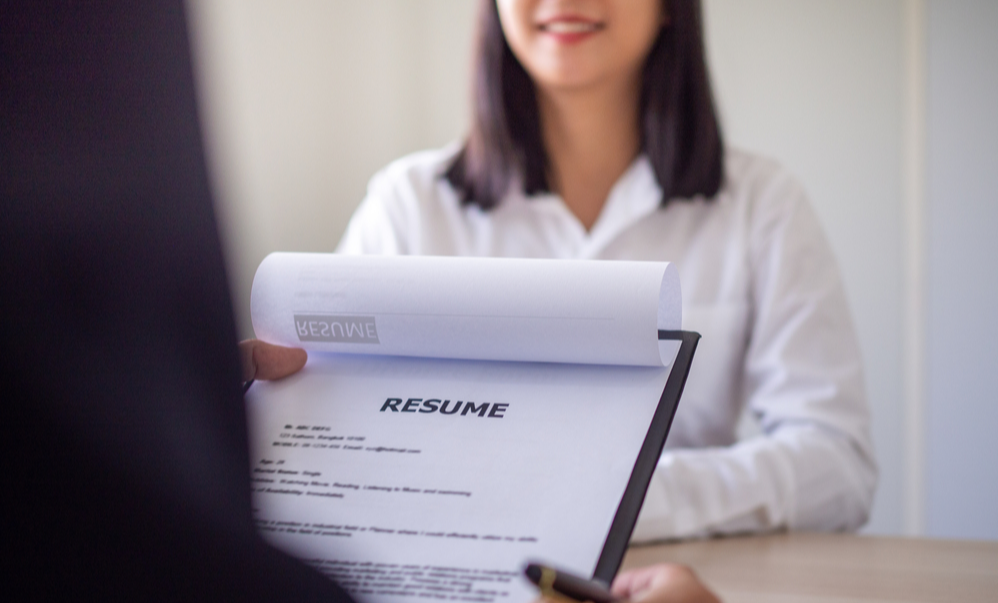 shisu_ka/Shutterstock
If you were a salesperson who speaks English and your potential customer speaks French and does not understand what you are saying, you are unlikely to make any money. Similarly, if you speak 'Navy' and the person who is reviewing your resume speaks 'Civilian,' you will not get hired. Upon leaving active duty service as a Marine Officer, I spent no less than 40 hours honing my resume. While this was extreme, it has served me extremely well over the past 25 years. I have received at least one interview for every three resumes I have ever sent off to potential employers. I credit a great deal of my success to the ability to communicate in the language of the persons reviewing my application materials.
I was an assistant S-4, special projects officer, OSO, and a longshoreman. I might have just said, I was a martian, klingon, nyasasaurus, and alien. Few civilians have even the faintest clue what military jobs such as these are: unit supply specialist, visual information equipment operator-maintainer, Seabee, or a command and control battle management operator. And even if they had an inkling of what those mean, their understanding is likely limited because military-speak comes in five or six different dialects. There is Army-speak, Navy-speak, Coast Guard-speak, DOD-speak, etc. It is in the best interest of every servicemember who transitions out of active service to take responsibility for their own success by being their own foreign language interpreter.
There are resources on post (or on base depending upon which dialect you speak) such as the transition assistance program (TAP) and the transition readiness seminar (TRS) that help servicemembers prepare for their next career. Everyone leaving active service must participate in one of these programs and pay close attention to the content. The Veterans Administration has several support programs as well. Family members and friends can be great sounding boards and if one has a relationship with civilians on base, they can also give your resume a second look. The goal here is to get others to help you describe and document your military experiences in terms that non-military hiring managers will understand. Buddies or bunkmates who recently left active service and joined the Reserves can also be invaluable resources as they may share with you what worked and did not work for them.
The American Council on Education has a review and education evaluation process that compares military occupational training and professional schools' curricula with college coursework. This is helpful for those pursuing higher education after military service, but it also describes to a potential employer one's preparation for particular jobs. The trick here is the same, to communicate your military education in the language of those you are trying to influence.
After successfully translating one's military experiences in writing, the task continues when one lands a coveted interview. An officer should not say, I attended "Amphibious Warfare School" or the "Command and Staff College." Instead she might say, "I was selected as one of 100 of several thousand peers to attend a professional school and earn the military equivalent of a master's degree." An Airmen might describe his service by saying "I earned multiple awards for proficiency and professionalism and was promoted several times" instead of citing the names of his ribbons and badges. Similarly, an adjunct general clerk would describe his service as being a human resources coordinator who processed administrative transfers and personnel actions instead of "served as the assistant to the detailer who processed permanent changes of station (PCS)."
To change how one speaks--speak the right language--for those immediately departing the service is hard to do. There are a lot of acronyms and colloquialisms; many of them quite colorful (hint: "Read off-putting to civilians"). However, their very utterance tells the interviewer that you may not be ready to join their team. Like anything else, it will take time, hard work, and practice. Mock interviews and being tested and rehearsing with friends and family is a good way to overcome these hurdles. Search the internet for the top 25 interview questions asked and practice your answers. Edit your answers and practice using the right examples with the appropriate translations.
You have an exceptional background and valuable experiences, however, others may not fully understand it unless you can communicate it to them in a language that they understand. Resources like HigherEdMilitary, can be invaluable in helping you 'code switch' and learn to use the lingo of higher education instead of the military. Not only can these resources help you communicate your background using the right language, they will help communicate that you are well-prepared and serious about a career in higher education.
Article Topics