The Basics in Veteran Inclusivity: Understanding SAAs and the GI Bill®

HigherEdMilitary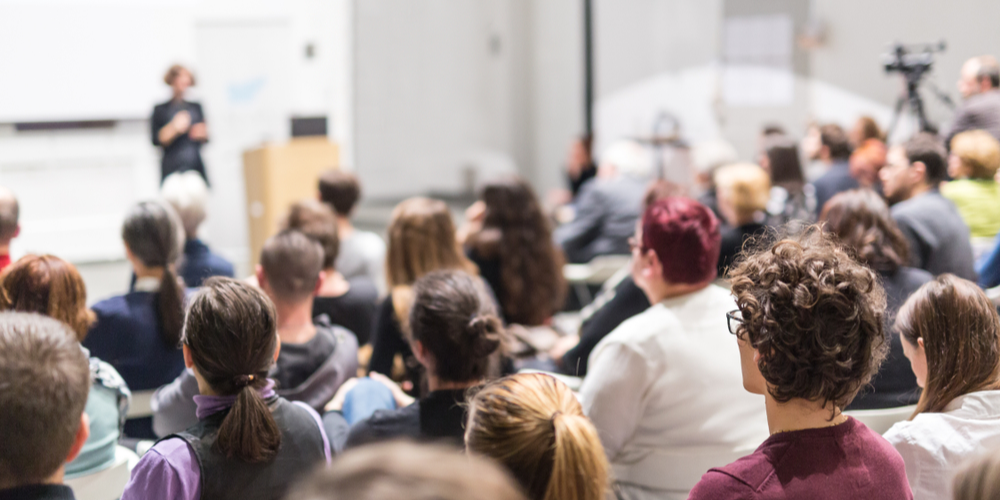 Matej Kastelic/Shutterstock
September 7, 2021
From advisers who are new to working with military-connected students on campus with GI Bill® benefits, to department chairs hoping to have their degree program GI Bill® approved, there can be a steep learning curve. I recently attended the 2021 AVECO Conference and was positively overwhelmed by a session focused on 'Program Approval - State Approving Agencies' (SAAs) presented by Dan Wellman from the Department of Veterans' Affairs in Illinois and Sue Jevning of the Texas Veterans Commission.
I have been a part of the higher education landscape in a variety of capacities for a decade (student, teaching assistant, research assistant, instructor of record). After all this time, I'd like to think I am familiar with the structure of higher education, but I am not a veteran, nor do I primarily work with student veterans on campus. So, I must admit that before the recent conference session I was not aware that every degree or training program needs to be reviewed, evaluated, and approved by a SAA before GI Bill® benefits can be released to pay for the program. I simply thought GI Bill® benefits could be used at any institution for any program of the student's choosing.
I am still learning how to promote veteran inclusivity on campus and as more military-connected individuals continue to enroll in higher education, I hope this very general breakdown of what I learned about SAAs and GI Bill® approved programs can serve as a steppingstone for others.
Protecting and maintaining the integrity of the GI Bill® and the well-earned GI Bill® benefits of our veterans is crucial. As recently seen by the reporting errors at Howard University, there can be severe consequences for student veterans when institutions do not follow protocol in reporting fundamental student and program information to SAAs and the VA. Every day SAAs continue to review and evaluate the quality of secondary education programs and training under state and federal criteria.
What is a State Approving Agency (SAA)?
A state approving agency (SAA) plays a pivotal, but often unseen, role on a college campus. The National Association of State Approving Agencies shares, "State Approving Agencies were created during the early days of the World War II 'GI Bill of Rights.' The United States Congress, recognizing that education is a function reserved to the States, decided that each State should create or designate an agency to determine which education and training programs were appropriate for veterans to enroll in and use their GI Bill education benefits."
As education policies and laws vary by state,
each U.S. state has their own SAA
, "SAAs provide assistance to schools and training facilities that are approved or are seeking approval. SAAs' approval decisions are transmitted to the U.S. Department of Veterans Affairs so that VA can pay benefits when students enroll. SAAs play a major role in monitoring schools with approved programs to assure they continue to comply with state and federal law."
What Programs Can Be GI Bill® Approved?
Programs that lead to educational, vocational, or professional objectives can be approved by SAAs. Educational objectives lead to a diploma, degree, or certificate like a G.E.D. (General Educational Development) certificate, High School diploma, or Bachelor, Master, or Ph.D. degree. Vocational objectives lead to attaining an entry level occupation after completion of a particular course or program. Vocational objectives may include business training, technical training, trade work, vocational school, or participating in apprenticeships or other on-the-job training. Professional objectives lead to an occupation after a student has completed an extended, college-level academic program.
Within these objectives, degree programs, non-college degree programs, apprenticeships programs, on-the-job training programs, flight training programs, correspondence programs, and licensing and certification exams can all be approved to receive GI Bill® funding.
These programs can be provided by an institution of higher learning (IHL) i.e. an institution, college, university, technical, or business school which offers post-secondary level academic instruction leading to an associate degree or higher. Programs can also be provided by Non-College Degree (NCD) institutions.
Depending on the type of institution (IHL or NCD), approval criteria may vary. However, some approval criteria are necessary for both types of institutions. Regardless of institution type, the following is an abbreviated list of what SAAs look for before approving a program for GI Bill® funding: proof of proper accreditation and state licensing; records demonstrating enforcement of grades, satisfactory progress and conduct; ensure the institution reports changes in student status to VA within 30 days; review of contractual programs, review of advertising, sales and enrollment practices to ensure they are not misleading; review records of prior education and training; review records to track enrollment, interruption and termination of enrollment; ensure the institution has no Federal Trade Commission cease and desist orders.
How to Get Your Degree or Training Program SAA Approved?
During the 2021 AVECO Conference session, Wellman and Jevning emphasized that anyone looking for assistance in program approval should reach out to their state's agency. Be sure to reach out to
your state SAA
and confirm the specific state and institution steps necessary to make your program GI Bill® approved.
Expect variability in approval by state and institution. The length of the approval process and types of programs that can be approved varies per state. During the presentation at AVECO 2021, Wellman highlighted that Illinois has a successful GI Bill® approved scuba-diving program, while Jevning noted that in Texas scuba-diving would likely be considered a recreational program and thus not be covered by the GI Bill®. Program approval can take up to 6 months, but Wellman and Jevning noted that some programs take longer and some are approved more quickly, expect variability.
Ensure your program is following the
85-15 ratio
. The 85-15 ratio rule "prohibits paying Department of Veterans Affairs (VA) benefits to students enrolling in a program when more than 85% of the students enrolled in that program are having any portion of their tuition, fees, or other charges paid for them by the Education & Training Institution (ETI) or VA."
Why Should Your Degree or Training Program be
GI Bill®
Eligible?
Veterans are a diverse population that can bring valuable skills and experience to higher education. As
the veteran population is expected to become more racially and ethnically diverse
, ensuring that higher education is accessible for as many veterans as possible furthers the ultimate inclusivity goals of higher education.
If an institution is genuinely looking to be more veteran inclusive, ensuring that their degree and training programs can be covered by the GI Bill® is a necessary step. If you personally aim to be more veteran inclusive in your work on campus, learning about the GI Bill® can be your first move.
Article Topics