Future Prospects and Advice from Andrea Wheeler, AVECO President

HigherEdMilitary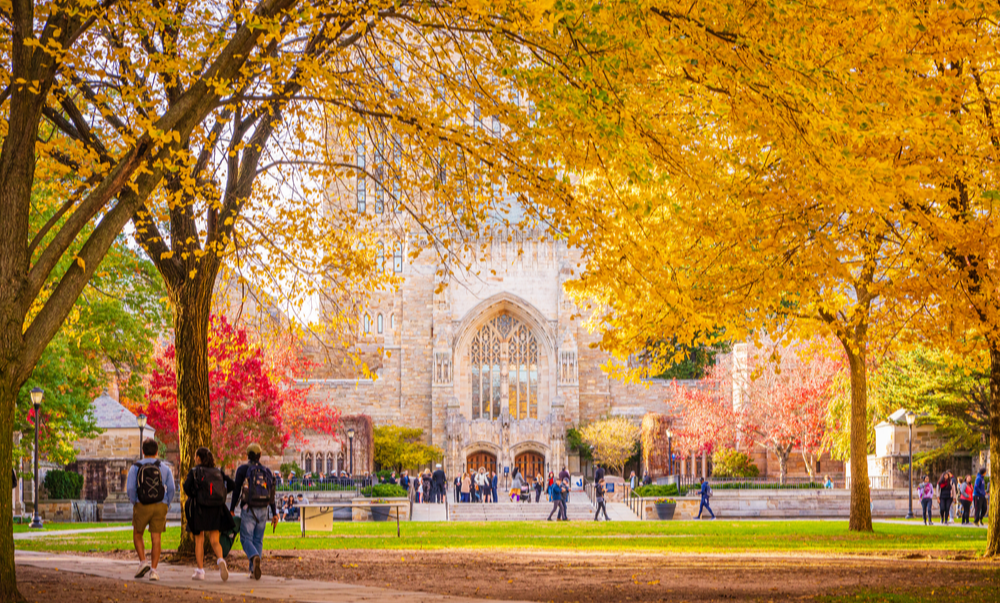 Winston Tan/Shutterstock
September 21, 2021
AVECO's mission is "To prepare and serve administrators and counselors of Veterans' education benefits in institutions of higher learning." This year's 2021 conference in St. Louis was a hybrid format, with approximately 100 people attending the conference in person, with another 500+ attending online (a record).
AVECO'S work is supported historically by Central (formerly St. Louis) and Buffalo Regional Processing Offices (RPOs), and now includes the Department of Veterans Education Services Affairs National Training Team. The annual conference is a collaborative event that includes participation from VA officials, Education Liaison Representatives (ELRs), State Approving Agencies (SAAs), institutions, and other military-connected experts.
Meet Andrea Wheeler, AVECO President
Meet Andrea Wheeler, who currently serves as Regulatory Affairs Sr. Analyst at DeVry University. She's been with AVECO since 2013, but her journey to "regulation nerd" started long before that.
Originally from Milwaukee, Wheeler graduated from Tennessee State University, a historically black college and university (HBCU) with a bachelor's degree in business information systems, and later received her masters in science in management and human resource management at the University of Phoenix. After college, she went to work for Walgreens, which eventually took her out of Tennessee and into the Chicagoland area, which she now calls home. After transitioning from the corporate world to higher education, first through a for-profit school and later (after another short stint in the corporate world at Caterpillar) to Harper College in Palatine, IL.
Her first brush at working with veterans came at Harper College, where she worked with federal work-study students. But student veterans were also coming into her office to ask about their benefits.
"They were asking, 'What's happening with my benefits?' and 'I haven't gotten paid?'" said Wheeler. Since the person in the office who was supposed to manage those students came in only once a week (and technically was retired), Wheeler decided to ask: "How do I help these students?" The following week, Wheeler officially became the veterans' contact at the school.
But since "being given a file cabinet doesn't make you an SCO," she reached out to Illinois' state approving agency -- the organization that interprets state rules and regulations from the VA around veterans' education funding -- to learn more. And she was hooked.
"I'm somebody that loves the regs," said Wheeler. "I don't love them in the sense that I like what they say. I'm the nerd that likes to read them and interpret them and to digest and share."
That love of regulation eventually led to a job at Waubonsee Community College for about eight and a half years. Then she moved to DeVry University, where she currently serves as Regulatory Affairs Senior Analyst. Wheeler joined AVECO in 2013 when she needed the training to be an SCO and wanted to get more involved.
"I just loved what they were doing. I love the impact they had on me as a certifying official and expanded my knowledge of programming. I love reading about the law and how we got to this point." She joined the board in 2015 and became president in 2020.
Advice for New SCOs
Wheeler has three pieces of advice for new SCOs. First, get to know your state approving agency. "What's helped me [as a new SCO] is knowing my agency and knowing who does what," said Wheeler. "I know this can change from year to year, but your best partner in knowing your job is going to be your state approving agency and reaching out to them."
Second, she recommends knowing your ELR (Education Liaison Representative) of jurisdiction and building a relationship with them. "That's what they're there for," she said.
Finally, Wheeler thinks one of the best things you can do is reach out to your fellow SCOs. "Know who's in your [geographical] area, in your neighborhood," said Wheeler. "Who is doing their job? Who's doing it well? And then reach out." Wheeler emphasized that these relationships can be critical to helping you grow your program and help serve students better. But they can also help you weather tough times.
"I can tell you that my certifying official circle, we are tight," said Wheeler, and recounted how after her keynote speech at this year's AVECO conference, she returned to find her phone filled with text messages from her colleagues (whom she fondly refers to as her "SCO family") saying "Oh, my God, girl, you did great!" Wheeler said that was exactly the support she needed.
"Future is looking bright."
Despite all the challenges of COVID-19, Wheeler is optimistic. "I feel like it's looking bright. In my [conference] speech, I talked about AVECO's evolution. We are clearing out layers. Every time we go through new challenges [like planning our agenda through COVID-19], we get better. " Wheeler is leading AVECO into the future by creating even stronger partnerships with the VA's National Training Team.
"I'm shifting how we create our programming to align more with how VA provides their programming. So, for us on the backside, that's one of the things that's going to change. Going forward, we're going to continue to evolve, with the VA being the catalyst for this change. We'll focus more on SCOs as a whole and how we can provide support to them."
Additionally, AVECO's executive board have changed the bylaws so that the organization now services all states, eliminating the previous borders and regions that existed before. Next year's conference is slated to be held in person in Washington, DC. Wheeler says the whole AVECO team learned a lot from having a hybrid conference in 2021 and plans to take those lessons into 2022, including a modified online component.
How to Get Involved
Getting involved is as easy as reaching out and asking how you can help. AVECO is, for the first time, forming committees to help better run and plan the conference, and she's recruiting volunteers to help with planning. But in the end, both Wheeler's and AVECO's focus is on their mission of helping SCOs help veterans.
"We'll keep with our mission and focus, which is to train certifying officials to assist those who served us. Because our end-users -- our veterans and their families -- we want to support them by the services we provide and the knowledge that our attendees hopefully take from our conference. That allows them to serve those that served us."
Article Topics