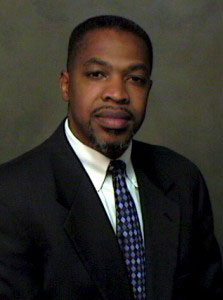 Christopher D. Lee, Ph.D., SPHR
Christopher D. Lee, Ph.D., SPHR is a leading authority on the search process. His first Search Committees book earned the 2001 Kathryn Hansen publication award from the College and University Professional Association for Human Resources (CUPA-HR). Since that time, he has provided search committee training to more than 1,000 human resource professionals and he has consulted with dozens of colleges and universities on the search process. He is the founder of
www.SearchCommittees.com
, a website that is an online repository of hundreds of resources and training materials on the search committee process designed to train and empower search committees. Additionally, Chris is the author of numerous human resources-related articles, chapters, and four books, including his newest one -- "Performance Conversations: How to Use Questions to Coach Employees, Improve Productivity, and Boost Confidence (Without Appraisals!)." Other ones include "Performance Conversations: An Alternative to Appraisals" and "Search Committees: A Comprehensive Guide to Successful Faculty, Staff, and Administrative Searches."
He has served as the chief human resources officer for four institutions of higher learning and as an adjunct professor of HR for several institutions over his 20-year career. He is also a former question writer for the PHR and SPHR examinations administered by the Human Resources Certification Institute (HRCI).
By This Author
Aug 30, 2021
Few civilians have even the faintest clue what military jobs such as these are: unit supply specialist, visual information equipment operator-maintainer, Seabee, or a command and control battle management operator. It is in the best interest of every servicemember who transitions out of active service to take responsibility for their own success by being their own foreign language interpreter.

HigherEdMilitary

Job Search Advice
Mar 19, 2018
"Can you remind me why you are so great, again?" If you receive a similar request from a former manager or colleague you've asked to be a reference, don't be offended. Your achievements may not be top of mind for them, especially if you haven't worked together in years. Instead, help them prepare to give you a good reference by reminding them of former duties and notable achievements, sharing your resume or CV, and filling them in on the desired job.

HigherEdJobs

Job Search Advice