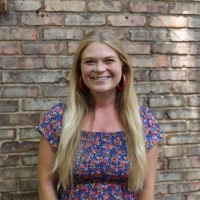 Monika Sziron
Contact the Author:
Monika Sziron is an editorial specialist at HigherEdJobs and HigherEdMilitary. She is also a Technology and Humanities PhD candidate at Illinois Tech in Chicago, Illinois. Monika's PhD research focuses on artificial intelligence ethics.
By This Author
Sep 7, 2021
If an institution is genuinely looking to be more veteran inclusive, ensuring that their degree and training programs can be covered by the GI Bill® is a necessary step. If you personally aim to be more veteran inclusive in your work on campus, learning about the GI Bill® can be your first move.

HigherEdMilitary

Military Educational Benefits
Mar 12, 2021
As more women veterans and service members enroll in higher education, it is imperative that campuses provide essential support, recognition, and necessary services.

HigherEdMilitary

Women Veterans
Mar 9, 2021
To connect and serve the military-connected faculty, staff, and student communities on campus this panel, from the 2021 NASPA Virtual Symposium on Military-Connected Students, brought together three higher education professionals currently serving military-connected individuals on campus.

HigherEdMilitary

Working as a Veteran in HigherEd