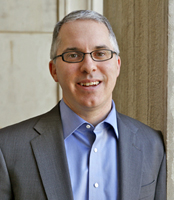 Andrew Hibel
Chief Operating Officer and Co-Founder, HigherEdJobs
Andrew Hibel is a Co-Founder and Chief Operating Officer of the leading academic job board, HigherEdJobs. After starting their first jobs in higher education at Penn State University, Andrew and his co-founders, Eric Blessner and John Ikenberry, desired to find a better way to view and post jobs in higher ed. With this simple vision, they founded HigherEdJobs.com in 1996 and have helped employers and candidates find one another over the past 22 years. Andrew holds a Bachelor of Arts and a Master of Education (Higher Education) from the University of Illinois, Urbana and a Juris Doctor from Indiana University, Indianapolis.
HigherEdJobs has been featured in associated press articles, the Wall Street Journal, PC World, Boston Globe, The New York Times, the Cleveland Plain Dealer, and Crain's Chicago Business as well as numerous other publications.

By This Author
Jul 1, 2021
In a Higher Ed Careers interview from HigherEdJobs, Andrew Hibel spoke with Dr. Abby Kinch, the vice president of programs and services at Student Veterans of America. She shares her expertise on serving student veterans, honoring Military Appreciation Month on campus, and how larger diversity, equity, and inclusion initiatives ultimately benefit student veterans.

HigherEdMilitary

Veterans Academic Success
Jan 22, 2020
LeNaya Hezel is the director of the Veterans Office at Georgetown University, where she helps military-connected students access and thrive in higher education. In this month's Higher Ed Careers interview, Hezel and Andrew Hibel discuss how attributes of the military-connected community translate to higher education, how schools can make sure they are inclusive of veterans and service members, and what faculty and staff need to know to effectively serve military-connected students.

HigherEdJobs

Serving Military in HigherEd