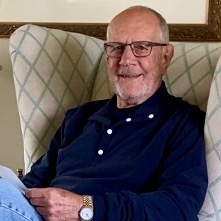 Robert L. Bliss
Contact the Author:
A native of Adrian, Michigan, and now residing in Charleston, West Virginia, Bob Bliss has had an exciting and distinguished career in higher education and business. He has been president and/or owner of four corporations and held responsible positions, including president, in four institutions of higher education. Starting with a consulting arrangement, he has also served in leadership positions for an additional four companies.
With one management degree from Michigan State University and two degrees from Adrian College, his unique background has enabled him to work effectively with both businesses and education institutions nationally. His expertise encompasses nearly all areas of management, and he has a good record of effectively reversing financial and management difficulties in both business and higher education.
In demand as a public speaker, he is an avid golfer, reader and a pilot, holding instrument, multi-engine and commercial pilot ratings.
Bob is married, wife, Susan, and has three grown daughters.
By This Author
Jun 1, 2021
Deciding which professional role to pursue after military service can be daunting. If you are considering a role in higher education, be sure to reflect on the military role you are leaving.

HigherEdMilitary