See which higher education institutions offer the best military leave benefits.
Service members and veterans are important members of the diverse communities at higher education institutions. Colleges and universities can further support military-connected communities by offering valuable military leave benefits. Use the search above to find the military leave benefits at your current or future institution.
Know Your Employee Rights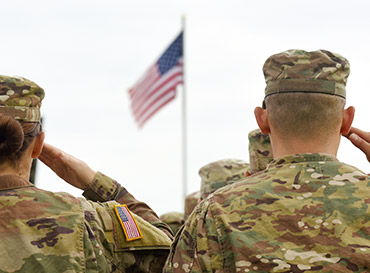 USERRA
The Uniformed Services Employment and Reemployment Rights Act of 1994 (USERRA) protects civilian job rights and benefits for veterans and members of the active and Reserve components of the U.S. armed forces. USERRA provides that returning service-members must be promptly reemployed in the same position that they would have attained had they not been absent for military service, with the same seniority, status and pay, as well as other rights and benefits determined by seniority. USERRA applies to voluntary and involuntary service in the uniformed services.
You have the right to be reemployed in your civilian job if you leave that job to perform service in the uniformed service and:
you ensure that your employer receives advance written or verbal notice of your service;
you have five years or less of cumulative service in the uniformed services while with that particular employer;
you return to work or apply for reemployment in a timely manner after conclusion of service; and
you have not been separated from service with a disqualifying discharge or under other than honorable conditions. If you are eligible to be reemployed, you must be restored to the job and benefits you would have attained if you had not been absent due to military service or, in some cases, a comparable job.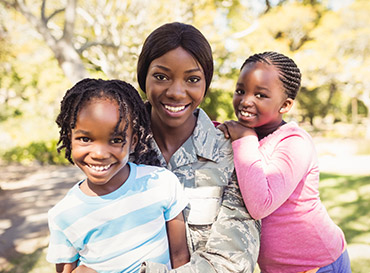 FMLA
The Family and Medical Leave Act (FMLA) entitles eligible employees of covered employers to take unpaid, job-protected leave for specified family and medical reasons with continuation of group health insurance coverage under the same terms and conditions as if the employee had not taken leave. In 2008 the FMLA was amended to provide employees with family members serving in the armed forces, National Guard and Reserves with FMLA leave for reasons related to their family members' military service.
The Military Family Leave Provisions under the Family and Medical Leave Act
Military Caregiver Leave for a Current Servicemember under the Family and Medical Leave Act
Military Caregiver Leave for a Veteran under the Family and Medical Leave Act
This content is not offered as legal advice. It is intended to be general discussion of the topic presented. Individuals are urged to consult their own counsel and advisors concerning the specific topics discussed for how they apply to their own situation.