Are you a military-connected professional looking for a job in higher education? We're here to help.
Whether you're a veteran, reservist, active-duty military member, or a higher education professional serving military-connected students and employees, HigherEdMilitary's resources can assist you in identifying and landing your dream job in higher education.
See which higher education institutions offer the
best military leave benefits.
Report
IVMF at Syracuse University releases a monthly report on employment rates for veterans in America. See last month's report.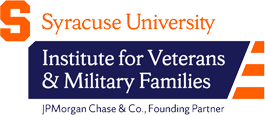 Report
Perceptions and experiences of veterans in the higher ed workforce.